LUISA
Top Brands in Bags and Small leather Goods, Fashion, Jewellery, Fine gift, Fashion Accessories, Homewear, Sunglasses, Writing Instruments, Travel Accessories and much more.
Avenue Louise 75
1050 Brussels
Tel. +32 (0)2 514 28 31
Fax +32 (0)2 514 28 91
www.luisa.be – info@luisa.be
Duty-free shopping - Hotel deliveries - Corporate sales - Diplomatic services - Worldwide Shipping - Gift vouchers - Gift wrapping - Monogramming and engraving - Gifts for weddings and celebrations - Car parking

Contact us
All orders are shipped from Luisa warehouse in Brussels in boxes that are assembled with maximum care and using the finest materials, from the signature bags to the personalized ribbon.
Our multi-lingual Customer Service is available to answer questions, provide support for clients and offer fashion suggestions. Our luxury garments and accessories are shipped worldwide.
Tel. +32 2 514 28 31
Fax. +32 2 514 28 91
Monday - Friday 9:00am – 6 :00pm

Customer Service : eshop@luisa.be
Order Status : orderupdate@luisa.be
Returns : returns@luisa.be
VAT number : BE 0439 698 624
Company registration number : RCB 536 030

General Information
Luisa Shop first opened its doors in May 1995 at Brussels area "Sablon".
Since 2004, Luisa shop is located in the most prestigious and exclusive square of Brussels at Conrad Brussels hotel.
Employing a well professional staff, Luisa operates in accordance with a "luxury concept" and therefore occupies a very special position within the retail sector. Luisa strives for customer satisfaction. Its staff look forward to supply customers satisfaction.
Luisa shop have also a "gift department" for companies in need of promotion items for incentives and eventies.
Luisa shop is open more than 300 days a year from 9 am to 6 pm, and offers an extremely broad range of products.
The range is fully geared to the customer's wishes and requirements.
You are always welcome at Luisa Brussels !

Diplomats special
Luisa shop offers a special diplomat service. The basis of the business is the main range offer s of Luisa as well as many others specialised catalogues. Luisa is at your service for all concerns regarding a catalogue order/order acceptance, customer service and returns. The delivery is against payment in EURO by credit card (Amexo, Eurocard, MasterCard, Visa, DinersClub), by bank transfer or bank check.
Should you have any inquiries? Please forward to eshop@luisa.be

About our Eshop
LUISA.BE is a top online luxury fashion retailer. The website features designer clothes, shoes and accessories for men and women from the most prestigious fashion designers.
The website features young talents side-by-side with some of the most famous established designers in the industry.
Since the 1990s the company has been based in Brussels, where the flagship store is located.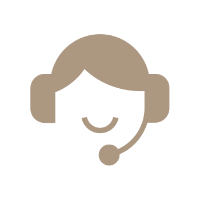 CUSTOMER SERVICE
Our customer service is always here to help you if needed.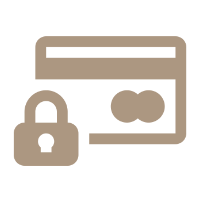 SECURE PAYMENT
The payment made through our website is 100% safe and secured.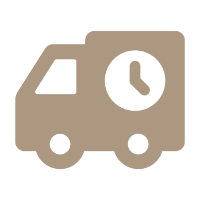 FAST SHIPPING
We work in collaboration with the fastest shipping companies. Your order will be delivered in the shortest time.