TERMS & CONDITIONS
General
This notice contains the terms and legal conditions that govern the web site, Luisa.be.
Users of Luisa.be accept and agree to respect all the conditions included in this declaration.
If users do not accept these terms, Luisa sprl reserves the right to ask the Users to refrain from using the Luisa.be web site.
The access and the use of the web site Luisa.be are for personal use only.
The visualization of the web site Luisa.be provides Clients with product information and the possibility to purchase merchandise.

Prices and Currency
Published prices and final invoices are in Euro.

To help clients approximate the Euro values in their local currency, the web site has a currency converter feature. Final credit card and PayPal debited amounts may vary based on currency fluctuations and bank commissions.

Luisa.be encourages clients to contact their home bank to receive the accurate price conversion and any bank commissions related to the transaction.

Order Payment
The following methods of payment are accepted by Luisa.be:

Credit Card
When clients place orders online Credit Card details are forwarded to a protected online banking system provided by Atos which accepts Visa, MasterCard, American Express and JCB.

Credit Card Security
Luisa.be Clients are guaranteed maximum Credit Card security because all transactions are processed by Ogone.
Luisa.be advises Clients to apply for E-commerce security Pin codes provided by Verified by Visa and SecureCode by MasterCard.
For more information, please visit: www.visa.com or www.mastercard.com

Credit Card Charges
If there are sufficient funds and the account is valid, the order will be processed by Ogone. Credit cards are debited upon order placement for both available merchandise and Pre-order items (which are shipped later in the season when the merchandise arrives).

Credit Card Currency
Credit Cards are debited in Euros, and the final price will be calculated using the applicable exchange rate the day the Credit Card company processes the transaction.

Bank Wire Transfer
Luisa.be accepts Bank Wire Transfer as a method of payment.
Selecting Bank Wire Transfer as a method of payment, the customer will authomatically send a order request to Luisa.be.
Upon receipt the request, Customer Service will send Luisa's bank information. Clients have to send a scan or fax of the bank transaction within 48 hours. Merchandise will be shipped once the funds have reached Luisa's bank account.
If the scan or fax of the bank transaction is not received within 48 hours of the request, the order will be cancelled.

Paypal
Luisa.be welcomes payments from PayPal Accounts, and reserves the right to process orders only if shipped to the same address the Paypal account is registered with.

Store Credit
Store Credit can be requested in lieu of refunds for returned merchandise and other cases when the requested item may not be available. Store Credit can be used only once within 90 days of issuance in its entirety on an order that is either equal to or greater than the value of the Store Credit

Gift Cards
The Luisa Gift Card:
is redeemable exclusively on-line for any article featured on the Luisa.be website allowing the recipient to shop amongst the finest collections of clothing, shoes, handbags, accessories and jewellery for both Men and Women from the greatest international fashion designers.
is available in increments from Euro 100, 200, 500, 1000 and 5000.
is sent to the recipient in an elegant gift envelope accompanied by a personal message.
has a validity of 12 months.
can be used for one or more orders.
can be used towards an order of greater value than the Gift Card amount.
can be used in conjunction with other Luisa. Gift Cards of varying amounts towards one purchase. Contact eshop@luisa.be for a cumulative code.

The Luisa Gift Card:
cannot be used to purchase other Gift Cards.
cannot be redeemed or exchanged for cash.
do not include any eventual import fees on the shipped merchandise. Import Fee payment is the sole responsibility of the Gift Card/ Order recipient.

Shipments within the EU are not subject to import fees.
Shipments outside of the EU are subject to import fees.
Shipments to countries that have all-inclusive pricing are not subject to import fees.
Orders placed with Gift Cards can be returned. If the returned item is for a refund the amount of the return will be credited back to the Gift Card.
Luisa.be Gift Cards are sent by priority shipment to the address indicated during the order process. Luisa.be is not responsible for shipment delays or mishaps due to incorrect or incomplete shipping addresses.
Luisa.be Gift Cards are anonymous and, therefore, Luisa.be is not responsible for the misuse of lost or stolen cards. Please contact eshop@luisa.be for lost or stolen Gift Cards.
Luisa.be reserves the right to refuse orders placed with Gift Cards that may be invalid, fraudulent or the result of code duplication.
Orders placed with Gift Cards are subject to the standard commercial terms and privacy policies as published on Luisa.be

Shipment Information
Shipment and Fees

Luisa.be ships worldwide with DSV, DHL or TNT.
Luisa.be does not deliver to P.O. Boxes.
As per International Laws regulating Commerce and Trade of imports and exports all Luisa.be orders are shipped out of Brussels- Belgium with an official invoice declaring the exact total of merchandise purchased in Euro.

Shipment Date

Orders are shipped from Luisa.be in Brussels-Belgium- Monday – Friday from 9:00 a.m.– 5:30 p.m. Orders placed Friday evening and week end will be processed on Monday morning.
We remind first-time Clients that Luisa.be will request Ogone to contact the Client's bank for approval of the charges. This verification will delay immediate shipping.

Available merchandise: Immediate shipping

Orders with available merchandise are shipped within 3 days as order placement from Monday-Friday 9:00 a.m. – 5:30 p.m. (Orders placed on weekends are shipped on the following Monday). In all cases, Luisa.be reserves the right to delay a shipment if the order is not able to be shipped for reasons beyond control. Please note that during promotions and sales there may be delays in immediate shipping.

Shipment Insurance

Luisa.be shipments are insured against theft and accidental damage at no additional cost to the Client. Once the shipment reaches the destination, the goods are no longer insured.

Return Policy
If for any reason clients are not satisfied with an order, the item(s) can be returned within 10 days for size exchange, store credit or refund.
Return Instructions
E-mail eshop@luisa;be within 10 days from the delivery date to request a Return Authorization Number (R.A.N.). Please include Order Number (T#######), Item Code(s) of the item(s) to be returned and state if the return is size exchange, store credit or refund.

Please send the return with the same courier indicated in the email sent by Luisa.
Please write the Return Authorization Number on the Airway Bill, on the outside of the box and complete the AirWay Bill as per the instructions in the RAN E-mail. (The Courier will provide the AirWay Bill to complete upon pick-up).

Clients can choose between three compensation options:
Size exchange
Items can be exchanged only when a different size or a different colour of the same Item Code is available. Exchanges for a different Item code are currently unavailable. Free Return policy is limited to one exchange.
Store Credit can be used one time only on a future order within three months of the return; is not cumulative with other store credits; must be used in its entirety on an order that is either equal to or greater than the value of the store credit.
Refund
Refunds for orders paid by credit card will appear on the client's next billing statement after a minimum of 30 days from the date of the refund. Processing time may vary from credit card company to credit card company. Orders paid by Paypal or by bank transfer will be refunded to the original account.

Return Terms and Conditions
The Security Tag must still be intact and attached to returned items. Item(s) must not have been worn, washed or altered in any way, and must not show any signs of use. Soles of footwear must be in perfect condition and must not be marked in any way.

Items must be returned with all original tags, packaging and other accessories (dustbags, hangers, garment covers etc.) received with the order.

Shoes and other accessories must be returned with their original boxes, which must not be damaged and/or altered or used as the external parcel for the shipment.

In the case of defective or incorrect merchandise, clients must follow the instructions above. Luisa.be reserves the right to request photographic support regarding defective or incorrect merchandise before authorizing a return for full reimbursement of shipping and import fees.

Swimwear (bikini bottoms, swim trunks or briefs) and intimate apparel (briefs, boxers) can not be return.

Pick-ups for all authorized returns with Luisa's courier account numbers must originate from the same country of the original shipment.

Luisa.be reserves the right to refuse returns that are unauthorized and/or not sent with the same courier as specified in the email detailing the return instructions. If an unauthorized return is accepted, Luisa.be will deduct a 10% administrative/re-stocking fee from the refund.

Luisa.be will not accept returned merchandised that does not follow the terms and conditions of the returns policy. Such items will be returned to the sender at the original shipment address.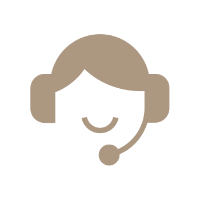 CUSTOMER SERVICE
Our customer service is always here to help you if needed.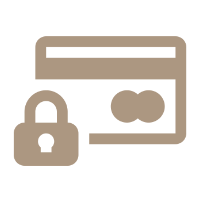 SECURE PAYMENT
The payment made through our website is 100% safe and secured.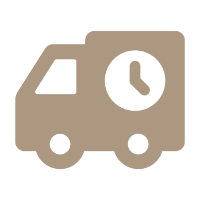 FAST SHIPPING
We work in collaboration with the fastest shipping companies. Your order will be delivered in the shortest time.